Health
Barrier-free at the workplace
People who use a wheelchair have different job requirements than other employees. With a modern and flexible desk system, working environments can be made wheelchair accessible.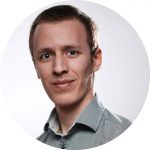 Von Jonas Sommer
14 January 2021, 13:49 Uhr
Access to the labor market is more difficult for people with disabilities than for non-disabled people. Neither the UN Convention on the Rights of Persons with Disabilities nor the goal of inclusion have made much of a difference in this respect. According to the statistics of the Federal Employment Agency, the employment rate among severely disabled people is rising continuously, but is still below the figures for people without disabilities. In 2017 – these are the most recent figures currently available – just under 47 percent of severely disabled people aged between 15 and under 65 years have worked. By comparison, the employment rate of the entire population was significantly higher at 75 percent.
The reasons are many. One reason may be that companies shy away from hiring a disabled employee for fear of high additional costs. But these fears are unfounded. I have made the experience that jobs can be created with little effort that are also suitable for people in wheelchairs.
Height-adjustable, can be accessed underneath, accessible
Does the term "grab space" mean anything to you? It refers to the area of a workplace that a worker can reach with his hands without leaving his seat or location. All work equipment, tools and parts should be within easy reach. For wheelchair users it is usually between 0.38 m and 1.40 m above the floor. Whatever is below or above is not easily accessible by them. This is why the grab space has a decisive influence on the planning and design of the optimal workstation.
Additionally, the desk with the wheelchair must be accessible. Optimal is, if this is not only possible, if one approaches it only frontally, but one can also turn in. This requires a minimum height and width. This is why height adjustable desks are particularly interesting for wheelchair users. They are not only infinitely variable in height, but also suitable for tabletops up to 220 cm wide. The adjustment is done electrically, which is helpful for people with limited mobility and strength. We will be happy to help you find the best model for you.
Apply for reimbursement of costs
One more piece of good news to finish off with: Disabled employees receive benefits from their responsible integration office for participation in working life. This can also be interesting for the employer, because it too can save a lot of money for the company. If the handicapped employee can only carry out his work with technical aids, the costs for procurement, maintenance as well as for the training necessary for the operation of the aid are partly taken over and sometimes in full. In 2018, the integration offices have provided around 5 million euros for technical aids Recommendation: Configure your electrically height-adjustable desk yourself in just 2 minutes. Simply select the table frame, desktop and accessories and have them delivered free of charge to your door.
Secure a 10 € voucher now: Subscribe to the boho office newsletter and receive a 10 € voucher code.
Subscribe now for free