Tips & Tricks
Subsidizing sit-stand desks
Ergonomic or health-promoting office furniture that serves to enable people to participate better in working life can be subsidized in Germany. An overview of who is entitled to such benefits and where you can apply for them is provided here.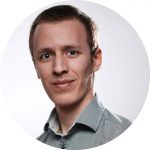 Von Jonas Sommer
12 January 2021, 20:49 Uhr
"Every insured person is entitled to benefits to help in working life if this can avert or restore a reduction in earning capacity or incapacity to work", as the Social Security Code puts it. This may sound complicated, but it is basically quite simple. Anyone who cannot work at a normal desk from a medical point of view can apply for a sitting/standing desk. This applies, for example, to people with diseases of the spinal column or to those who are in a wheelchair. How much is taken over and which institution pays for the costs, however, varies from case to case.
Steps towards a grant
In most cases, the first step towards subsidization is to see a doctor or orthopedist. He can issue a certificate for a sitting/standing desk if the sedentary activity is causing increasing problems or suddenly can no longer be performed. With the certificate, the responsible service provider must now be contacted. This can be the rehabilitation provider, if the aim is to prevent premature retirement or to enable permanent professional reintegration. Or the integration offices, which are, however, only subordinate to the rehabilitation agencies. And also only if a severe disability or equality already exists. In any case, you should inquire in advance whether a cost estimate is required. No claims can be made retrospectively.
Healthy people pay themselves
However, people who enjoy robust health have to pay for their sit-stand desk themselves in the majority of cases. Employees do have a right to an ergonomic workplace. However, this simply means that the table and chair must be adaptable to the individual size. This does not mean that they cannot seek a personal meeting with their boss and try to convince him or her to buy.
Working materials are income-related expenses
Self-employed and freelancers have an easier time in this case. Sit-stand desks are work equipment that can be deducted as an income-related expense in Appendix N on their tax return. Please note, however, that you can only claim the costs immediately if they are low-value assets with a maximum price of 800 euros (net). Otherwise, you must observe the legally prescribed period of use. This is 13 years for office furniture. This means that you can only write off 1/13 of your expenses per year.
Secure a 10 € voucher now: Subscribe to the boho office newsletter and receive a 10 € voucher code.
Subscribe now for free