Health
Learning to switch off – free your mind from work
Whether as a self-employed person, employee or entrepreneur - many people find it particularly difficult to leave their work inactive. Even in the evening, at the weekend or when playing with the kids, everything seems to revolve around the job. It is particularly important to be able to switch off in order to gather new ideas and above all fresh energy for the tasks at hand. With the following tips I would like to help you clear your mind.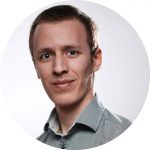 Von Jonas Sommer
12 January 2021, 12:32 Uhr
The modern world of work has many advantages in terms of accessibility or job performance. Fast internet in the home office or in a café, smartphones with countless tools and functions as well as messengers or digital conferences are now part of everyday life for many people. However, the advantage can quickly turn into a disadvantage if work does not offer any room for leisure and relaxation due to constant accessibility. People become quickly accustomed to constantly looking at their smartphone that family and friends can only shake their heads in despair.
To be able to switch off promotes performance and creativity
You will only really appreciate the importance of digital time-out in everyday life if you succeed in concluding your work with fixed rituals and allowing it to rest. You will start the new day with considerably more concentration and increased performance. Problems that were considered insurmountable the day before can possibly be solved much faster thanks to new vitality and fresh creativity. The phrase "sleep on it" gains a completely new significance in your working life. The following tips could be helpful:
1. Make sure to close down properly
In order to finish work, a clean ending must be found. To do this, it is important that the computer is shut down completely and the desk is tidy. Sliding the supposedly obligatory office chair to the desk has a great psychological effect. This finale of the day is the beginning of a relaxing evening.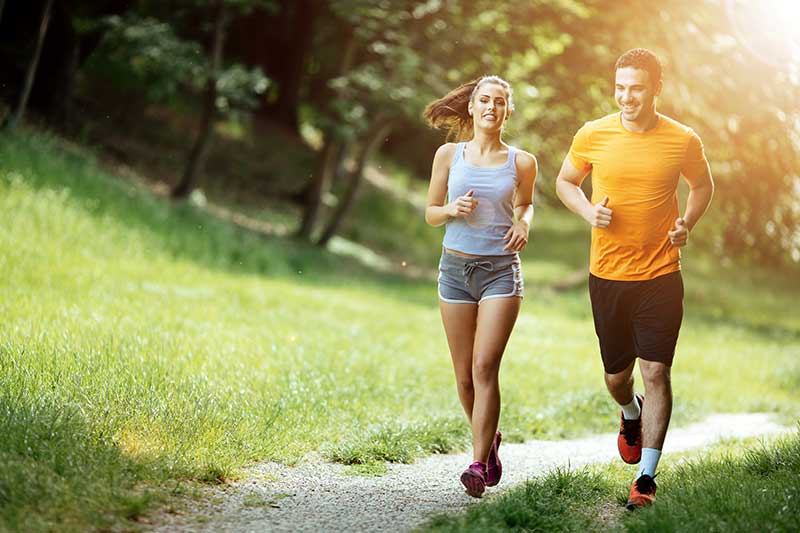 2. Rituals at the end of the day
In order to let the work rest on its own, everyday rituals will help you. Half an hour of jogging, reading newspapers or playing with the children are the starting point for your mind and body for the upcoming leisure time. Rituals can vary, but should be used regularly.
3. Write down your thoughts and follow them up the next day
In order not to fall into the work rhythm in the evening or at the weekend, you should write down thoughts that come to you outside working hours. A free mind provides ideas and innovative power. It is therefore very likely that during this time you will come up with optimisations, arguments and new strategies. Writing them down and tackling them the next working day will have a lasting effect when you do switch-off.
4. Make appointments with yourself – Planned relaxation
It is particularly helpful if you make your own personal appointments. Enter a day for gardening in your calendar, plan free time with your partner and excursions with the children or activities with friends. These fixed appointments help you to start the process of getting out of work instead of putting it off.
5. Increase the happiness factor – do the fun things in life!
As selfish as it may sound at first glance, you should increase your own personal happiness factor. Which activities and things make you particularly happy? This can be an interesting football match, relaxing or sleeping in a hammock, playing with the kids or just having a good meal. Anticipation strengthens the desire for the end of the day!
6. Conversations with family and friends.
Conversations with family and friends are stress-reducing and helpful when switching off. Certain rituals at dinner, where everyone talks about their day, can significantly reduce stress. Especially the exchange with your spouse and life partner as well as with friends can help. You should also actively deal with the problems of the other person, as these reduce your own thoughts and create completely new perspectives.
7. Go outside! Get some fresh air!
Nature has always had a positive effect on the body and mind. Walks in the forest can work wonders if your mind is in it. Alternatively, a boat trip or a bicycle tour can be planned to be out in the fresh air.
8. Turn your phone off!
The smartphone has completely changed the private world as we know it. This supposedly radical cut doesn't have to be all evening, but when it comes to eating or other activities, a life without a smartphone can be extremely fulfilling. If you don't want to do without it completely, you can set up emergency contacts or switch the phone to mute. So not every incoming call, every message and every mail is really noticed. Switching off from work is then so much easier.
9. Yoga, meditation or autogenic training
If you can identify with yoga or meditation and follow the instructions, they will help you to keep a clear head. Even during the breaks, yoga is a wonderful way to create a counterbalance to work. Organised work is much easier afterwards.
10. Create an atmosphere of well-being in the workplace
In order to be able to start the next day perfectly and keep the stress level particularly low in the mornings, the feel-good atmosphere at the workplace helps. A well-organised desk, a comfortable chair and perfect working tools for your tasks are helpful in turning new ideas into reality.
Secure a 10 € voucher now: Subscribe to the boho office newsletter and receive a 10 € voucher code.
Subscribe now for free