Health
Keeping fit in the home office
There is something to the saying "If you rest, you rust". The World Health Organisation recommends 150 minutes of moderate exercise per week. Not so easy if you are still tied to your home office. In this article I have some tips for you.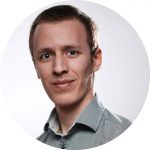 Von Jonas Sommer
14 January 2021, 6:48 Uhr
Slowly, normality is finally returning to us: After almost three months of a state of emergency, many of the strict corona restrictions are gradually being eased. When the gyms in Bavaria, the last state in Germany, reopen on 8 June, all sporting types throughout Germany will be allowed to use the treadmills again. However, many working people still remain loyal to the home office. And the daily commute to work and the many small distances we cover there every day should not be underestimated: They also contribute to our daily exercise balance. Unfortunately, they are difficult to emulate in the home office. This is often accompanied by health problems, because not everyone can find an ergonomic workplace at home. It is therefore all the more important to integrate as much movement as possible into the home office.
Develop new routines
My tip is try and develop some sporting routines. We disregard such behaviour without thinking about it or questioning its advantages and disadvantages. We make 50 percent of all decisions every day in this way, because our brain loves habits and always gives them priority. If we had to rethink and decide each time, our brain would be completely overwhelmed. Therefore, try to make a habit out of movement as well. For example, make targeted use of the time you gain by not having to walk to work. Early risers, for example, can put their running shoes right next to the bed and take a lap as soon as they get up. The aim is for our brain to link getting up and seeing the shoes with sport. This does not happen by itself, but only if there is an immediate reward, such as a good breakfast. Once the first hurdle has been cleared, the habit will eventually become a habit in itself.
Try to get outside during the breaks
It doesn't have to be daily jogging early in the morning. For a start, it can be also sufficient just to add an outdoor walk to lunchtime. Maybe you can also do some small errands on your bike. Do you have a dog? Wonderful, just take him out for a walk more often during the day. He or she will certainly enjoy it!
Indoor fitness exercises
In bad weather, fitness exercises are a good alternative to stay fit and productive. Many of them can be done from home without any equipment, but with your own body weight alone. Push-ups, knee bends and crunches, for example, are familiar to everyone. A yoga mat or carpet can provide more comfort. Those who want to will certainly find creative ways to use their furniture for home workouts. By the way, when the weather is good, you can use the balcony, terrace or garden. Then you won't miss out on fresh air either.
Eat yourself into top shape
Finally, nutrition is very important to help stay fit and productive. It makes sense to eat a bite in the morning. After all, the body needs energy to get the circulation going and wake up. It starts off well with fruit, yoghurt and wholemeal bread. During the lunch break, you should opt for light food. Lean meat, fish, lots of vegetables and salads are good, the latter is best with a vinegar-oil vinaigrette. They contain vitamins as well as minerals that help to revive body and soul.
After midday, or at the latest in the afternoon, the body reaches its lowest level of performance. It cannot be completely prevented because this rhythm is deeply rooted in us. Better than going to the coffee machine would now be the hard march around the block to fill up on oxygen. And in between? Drink! Because otherwise the blood becomes thicker and the organs are less well supplied with water and oxygen. The brain suffers particularly from this and headaches can be a result. You should try and drink at least 1.5 litres a day. In summer, healthy people should drink three litres or more.
Secure a 10 € voucher now: Subscribe to the boho office newsletter and receive a 10 € voucher code.
Subscribe now for free