Tips & Tricks
More motivation and discipline with the right outfit
Studies show that the clothes we wear can affect our productivity and performance. This is because a blouse or shirt signals to the brain: "Now it's time to work".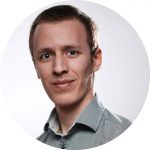 Von Jonas Sommer
25 November 2020, 11:31 Uhr
Nothing is as tempting as making yourself comfortable at home while working. Wearing a baggy skirt, sitting in bed with your laptop and having breakfast or doing laundry on the side. Basically, there is nothing to be said against it. However, few people are likely to be spurred on to top performance, especially if you have only been working from home for a short time. In addition, a rotten appearance makes a bad impression when a video conference is spontaneously called or the doorbell rings. Finally, the business look also promotes self-confidence. Dressed properly, you can make important decisions more easily and confidently.
Even the office outfit has many facets
But what to wear? There is no uniform dress code for working in the home office. Doing without sweatpants does not mean sitting at the height-adjustable desk in a black suit or a chic costume. What is meant by a suitable outfit depends strongly on your industry, your level of hierarchy and the weather. Steve Jobs established the black turtleneck jumper, which since then has become just as firmly established in the IT industry as in the creative environment.
In a start-up company, hoodies, jeans and trainers are commonplace, whereas in a bank, insurance company or the legal department of a large corporation, you would stand out among all the suits. There, the employees should convey values such as trust and safety. Women are dressed comfortably, but still sophisticatedly, with fabric trousers and blouse, men with fabric trousers and shirt. Those who want a bit more casual can combine dark blue jeans with a blouse or a chic shirt.
The Germans say "Nicht oben hui, unten pfui" which basically means "not just because the top looks good do you have to ignore the bottom"
It's not a good idea to dress well only above the desktop, and simply leave out the skirt or trousers. If you have to take a folder off the shelf during the video call, your credibility is lost. Or imagine your boss, an important customer or an influential business associate makes a surprise visit. If you have chosen your outfit in such a way that you don't have to sink into the ground with shame, then you have done everything right. Therefore, do not work in socks, but wear comfortable shoes.
Outfit and appearance must match
When considering the question of clothing, remember that the colours of video cameras from mobile phones or computers are hardly ever true to the original, but always appear in a toned-down form. Women should therefore apply the discreet day make-up in strong colours. Remember also that your background should underline your appearance during the video conference. If you currently have to work in the bedroom, you should soften the wardrobe in the background or replace it with a prepared image or your own photo. Remember to remind yourself regularly that you are being looked at and don't let yourself be caught eating, scratching or picking your nose. During a video conference, your gaze is concentrated on the screen, which means that even small details are perceived more attentively than when you are facing each other.
Secure a 10 € voucher now: Subscribe to the boho office newsletter and receive a 10 € voucher code.
Subscribe now for free